Friday Chat
Happy Friday morning y'all.
We've almost made it through this long, hot summer week. My cousin's 8-year-old came to spend the week with us so he could go to a Mavericks Basketball camp. He was gone during the day, but home with us in the evenings.
Andrew had so much fun playing with him. They played with cars and dinosaurs and Legos. They shot baskets with Andrew's little Fisher Price basketball hoop on the patio and they played t-ball with his orange plastic bat. They mowed the yard and Andrew turned everything in to a leaf blower.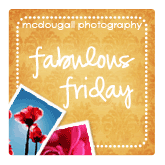 He was so easy to have, but we still had company all week and I'm pooped. Brian had class or school stuff three nights this week leaving me on my own to do dinner, bath and bedtime, which takes forever these days. I barely picked up my camera which always makes me sad. :(
But, my mom is coming to spend the day with us today and we're going to Buy Buy Baby to get supplies for baby girl. I'm looking forward to crossing some stuff off of my to-do list this weekend.
We don't have any big plans ahead of us, and I'm hoping for a quiet few days at home.
I hope you all have nice, air conditioned weekends. :)
Labels: Andrew, Musings, Photography