Costumes & Cupcakes
My nephew's second birthday party was last weekend. And to say that the kids had a good time might be a bit of an understatement.
Caroline had her first bounce house experience and she had so much fun! She's so brave. We plopped her in and she was ready to go.
Cousins and cupcakes are the best.
The party was super cute. I made the little cupcake toppers and water bottle labels. Kelsey's house looked beautiful as always. She used hay bales for seating outside and cheese puffs for table decorating - such cute ideas!
I just love birthday parties at home! And apparently so do my kids! :)
(I found the little costume kids clip art at
Lilly Bimble on Etsy
.)
<<<<<<<<<<<<<<<<<<<<<<<<<<<<<<>>>>>>>>>>>>>>>>>>>>>>>>>>>>
Linking up: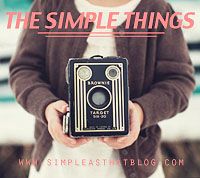 Labels: Andrew, Caroline, Crafty, Photography