In the Backyard
Some days it's 87 degrees in October, and it's perfectly acceptable to eat a popsicle while sitting on a hay bale.
Dallas seems to have forgotten that's it's close to November.
But that's okay. Our winters rock.
Also? Caroline has curly-ish hair.
I can't tell you how happy this makes me.
And don't worry. I realize she clearly has her first giant head bruise.
Poor baby fell off a chair, forehead first. It's a rite of passage though, and it'll be gone before I know it. I'm so glad I had my wild, climbing falling boy first. He prepared me for this. I barely even batted an eye at her big goose egg.
The kids had pictures at school today and the photo people are kind enough to photograph siblings together. Do you think there's any way they got one any cuter than this? :)
<<<<<<<<<<<<<<<<<<<<>>>>>>>>>>>>>>>>>>>>>>>>
Linking up: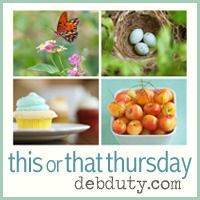 Labels: Andrew, Caroline, Musings, Photography