Neighborhood Hydrangeas
Hydrangeas are my absolute favorite flower.
I love that they're made up of little teeny tiny individual blooms.
I love that their colors are so varied.
And I love that they last for a long, long time when cut and well cared for.
I've been driving by these hydrangeas in my neighborhood for days and this morning I just had to stop.
I have no idea who lives in the house with the beautiful hydrangeas. There was a truck in the driveway when I stopped. I wondered if someone would come out to ask
what in the world are you doing??
.
But no one came outside. Whew.
Surely they would have thought it was perfectly normal for me to be snapping photos of their beautiful blooms. Right?
Linking up: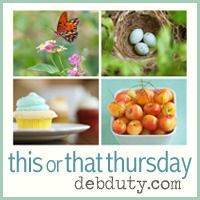 Labels: Flowers, Musings, Photography