Roses in Bloom
Andrew was at Mother's Day Out this morning and Caroline took a marathon nap (like 3 hours! crazy!).
I should have been doing laundry or finishing up some work, but I've been really productive this week already. So, I decided to grab
my camera and my 100mm f/2.8L
and capture our blooming roses.
Our yard guys cut our rose bushes back to these little tiny stubs last fall, and I thought there was no way they'd ever again be as beautiful as they were last year, but they're trying to prove me wrong this spring!
There are so many buds out there!
And the ones that are already blooming are just gorgeous.
I love our backyard so much. We spend lots of time out there as much as Andrew likes to be outside so having pretty flowers really makes it more enjoyable.
I love this time of year!
I'm working on some Easter printable cupcake toppers to share with y'all. They're so adorable and I can't wait to show them to you next week! You'll have to come back to check them out.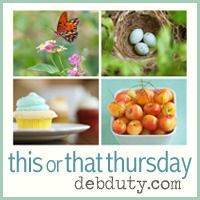 Labels: Flowers, Musings, Photography