So Fast...
We're all healthy in our house again!
Since
Caroline got sick last Thursday
we've been crazy busy: my nephew turned one and had an awesome birthday party, I've watched the Rangers play three World Series games, Andrew has been to a costumed candy hunt, we've been to Tulsa and back, spending a day with my best friend from home and her new baby, and I've taken Caroline in for a kidney ultrasound.
Last week feels like ages ago.
But look how happy she is now!
I have so many photos to edit and post from this month, but it's just gotten away from me. Y'all, November is NEXT WEEK and then before you know it it'll be Thanksgiving and then Christmas...but it can't be because we've just left summer.
I looked at this picture of Caroline tonight and teared up.
How does she look that old already? What happened to my squishy newborn? She looks like a real baby now.
I mean...she's sitting in a Bumbo chair looking so serious!
Slow down, time!
Linking up: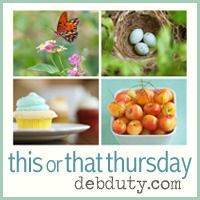 P.S. Caroline's darling shirt is from my
favorite new shop on Etsy, Pocketbaby
.
Labels: Caroline, Motherhood, Photography