Pretty Things
----------------------------
{Don't forget to check out my Lightroom Tutorial below!}
-----------------------------
I have a few fun snaps to share with y'all this week.
I added these vases with pretty little flowers from Pottery Barn to our den this winter and they've been making me happy ever since.
I kept hydrangeas in this spot last summer, but I would need to replace and arrange them every week or so. I don't think I'm going to have time to keep that up this summer so hopefully these will be a nice no-work replacement.
It's been such a warm, warm winter that our azaleas are blooming! They're a few months early, but they're pretty.
I think surely we'll have another freeze before spring is officially here, so I don' t know what will happen to these, but they look great now!
And our pansies are still so pretty:
They make me happy.
Linking up: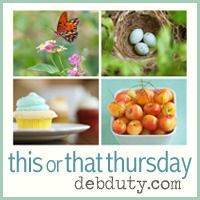 Labels: Flowers, Photography