Orange
It's been a while since I've participated in a You Capture, but the challenge this week was still life and I immediately thought of a bowl of fruit.
And we have these darling little Cuties that we've all been snacking on for the last few days and I thought I'd give it a shot. Ha - shot! :)
Andrew thought it was so funny that I was taking pictures of oranges. "Why don't we just eat them?" he said. That kid cracks me up.
My mom does not like the color orange. I mean, really doesn't like any shade or flavor of orange. And for years I avoided the color, in my clothes, in my house. But now I've realized that I like orange!
It's not my favorite color for sure. And I'd never have an orange room in my house, but it can add a nice pop to an outfit or on a pillow.
Or to your lunch plate.
Linking up: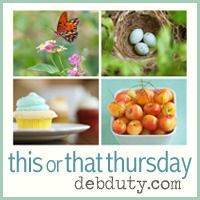 Labels: Andrew, Photography